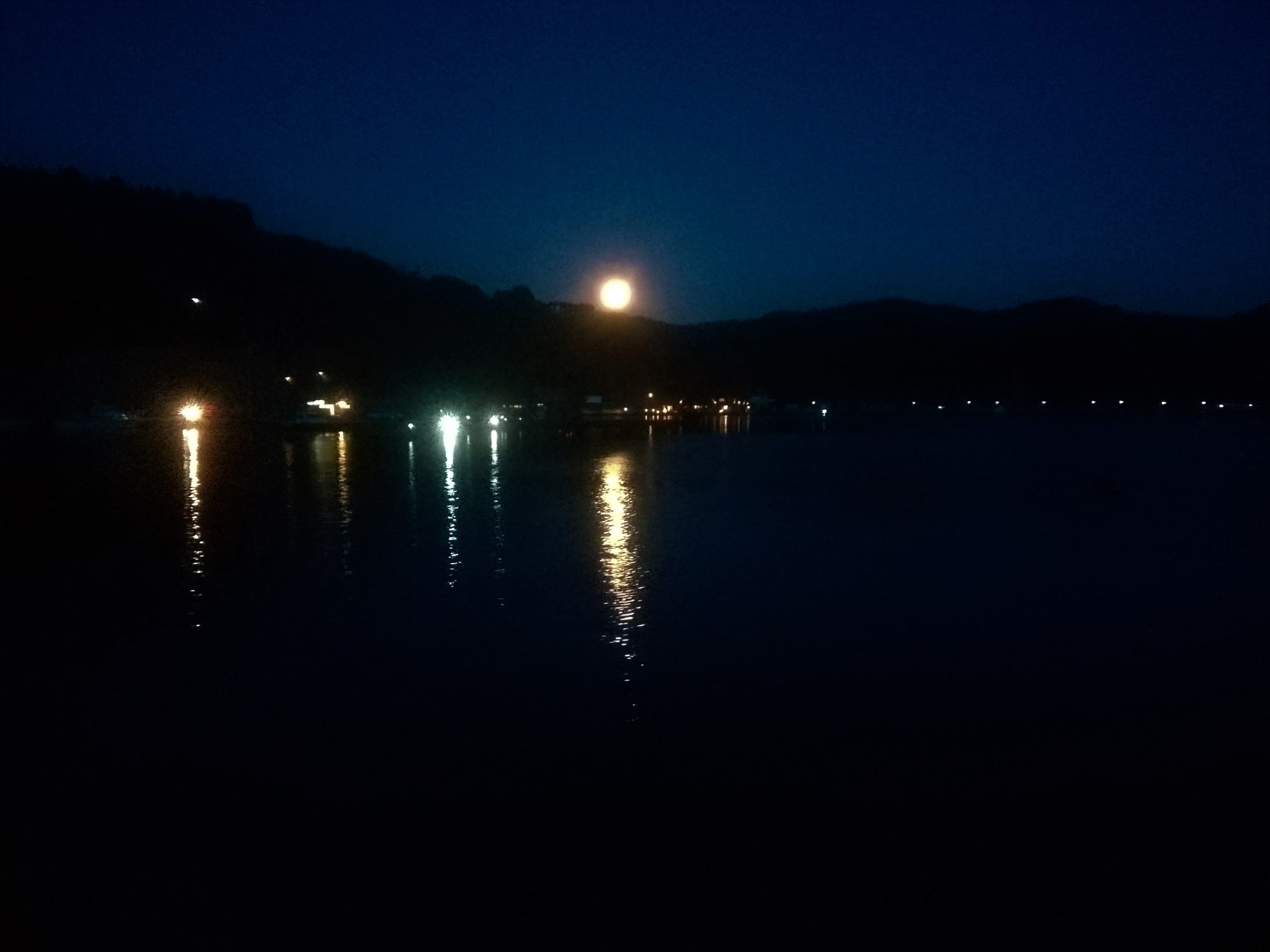 Around 6 pm on February 27, 3rd year of Reiwa
A full moon appeared from the top of the mountain on the opposite bank.
The moonlight reflected off the surface of the sea, creating a glittering moon road.
It was a very fantastic view.
If the timing is right, you can see this kind of scenery from the hotel.
Please use "Seaside Inn Kamome".